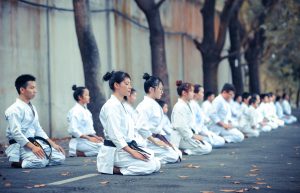 Highly engaging training doesn't have to break the bank! Our rapid design processes ensure that you get the right training design. Getting the right design from the start results in engaging training. Prototyping tests your design before investing in extensive development time. This keeps training development affordable. Your learners get maximum benefit from your courses and programs. This results in your training programs designed and delivered ON TIME and ON BUDGET!
We can design your programs in a variety of formats, including:
Instructor-led
Virtual
Blended
Totally online,
Our education ninjas custom  design and develop your training. So it meets your and our rigorous specifications resulting in a top-notch product!
Have a project to complete? Contact Us!